Road Runners
Information and pics kindly supplied by Colin Bradley who now lives in Toronto and is pictured here with his current duo partner performing at a bar gig at Gate 403.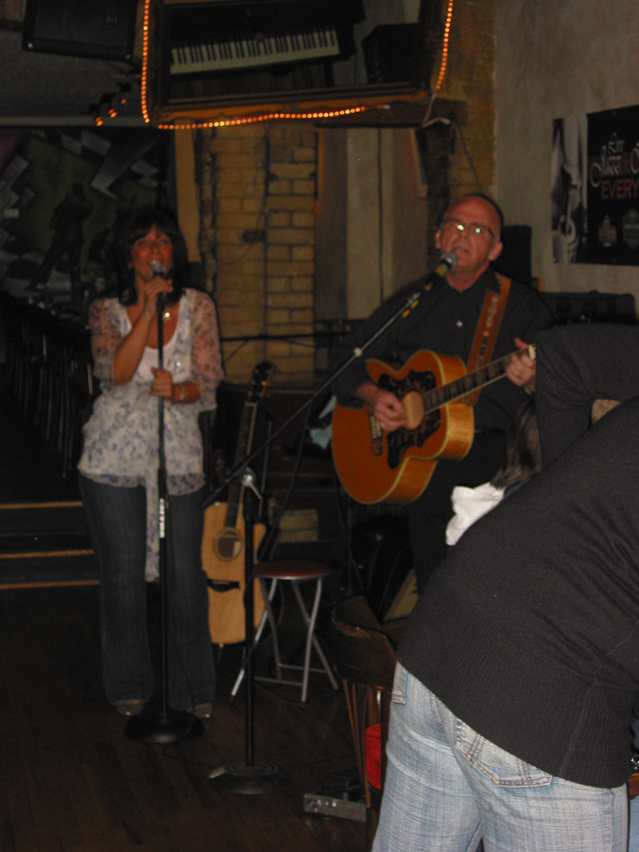 The Road runners story in brief - and what a story it is.

o
ry in brief:
The Road Runners were formed in 1963 in Middlesbrough. The three founding members were pupils at St. Thomas' RC Secondary School on Highfield Road in Middlesbrough, namely Colin Bradley, Micky Moody and Paul Rodgers. They were encouraged to some extent by one of their musically inclined teachers, Vince Early, who suggested a candidate to fill the much needed drummer slot. Vince was actually a guitar player of sorts himself, and was hanging with the folk singer crowd of the era who were into people like Tom Paxton, Peter Paul and Mary, Pete Seeger, The Kingston Trio etc., but of course by 1963 the Beatles and the Rolling Stones had broken and the pop music scene, and the "folkies" were starting to pay attention to a young fellow called Bob Dylan. After a false start in the drumming department, Malcolm Cairns was recruited at Early's suggestion to fill the drum chair and so the first real incarnation of the band ( the term then was "group" of course) was born.
The group's first paid public performance was at the St. Mary's Cathedral youth club on Sussex Street in Middlesbrough, where Vince Early was one of the organizers. At the time, the group had been rehearsing diligently, initially in their respective parent's homes, and subsequently in the unused upstairs lounge of a small Middlesbrough pub, which had been facilitated by Micky Moody's Father. During these rehearsals, Colin Bradley's eldest brother Joe Bradley and a friend and neighbour of his from Brentford Road in Norton called Ken Taylor began to take an interest in the group and saw the musical potential in these still very young musicians. Material of choice at the time was predominantly Chuck Berry and Rolling Stones oriented tunes, with the obvious selections from the prevailing pop charts of the time, however right from the beginning, the group tended towards the more eclectic blues/rock oriented numbers as opposed to the more "vanilla" stuff being churned out by the ever growing horde of mop top wannabees and the like. The irony was that at ages 14 - 16, the group members hardly had the maturity to be able to perform sophisticated raw blues/R&B material with any kind of convincing delivery. Nevertheless, an unending thirst for authentic American originated material consumed these young musicians as they forayed into the pub and working men's club circuit of the day, through the tenacious efforts of Joe Bradley, whose gregarious manner and sheer enthusiasm managed to get them noticed. After a series of youth club and church dance hall type gigs, the groups first real pub appearance was at the Catcote Hotel in Hartlepool, followed rapidly by a gig at the Acklam Steelworks club near Albert Park in Middlesbrough. However, by this time it was becoming increasingly clear that drummer Malcolm Cairns was simply not at the requisite level of musical competency, and a replacement had to be found. Enter Dave Usher from Victoria Avenue in Stockton. At 17 going on 18, Dave was already somewhat of a veteran of the local group scene, (he played with "the Hafta-Darks") and came highly recommended by Ian ("Chud") Naisbitt, who was the first candidate we invited but who declined due to other commitments. When Dave Usher joined the Road Runners, our standing in the local group scene was elevated several notches. With his long ginger hair, he was unmistakably a visual clone of Ginger Baker, and certainly his drumming skills were quantumly better than his predecessor Cairns. He auditioned using a snare, high hat and a single ride cymbal in the front room of Joe Bradley's house in Norton, and sounded like he was using a double drum kit and had eight arms - he was that good. A completely new chapter had begun for the Road Runners..
The group went from strength to strength in terms of repertoire, and began to acquire better instruments and equipment. Joe Bradley's old Consul convertible and home made trailer was replaced with the mandatory Bedford CA van, and decrepit though this vehicle was, it carried us all around Teesside and the pit villages to the north, as well as to Danby, Whitby, Scarborough and Richmond to the south as we conquered more and more of the areas pubs, working men's clubs and youth clubs etc. that were the stamping grounds of all of the groups mentioned on the Vintage Sixties site. During this period, we were fortunate enough to share several dates with John McCoy's Crawdaddies, an 8 piece blues/soul outfit whose members were almost a generation older than ourselves. These sophisticated, talented, well equipped musicians became our heroes and mentors. John McCoy in particular took a special interest in the Road Runners, hiring us many times as the opener for the Crawdaddies at various prestigious (for us) gigs at places like Middlesbrough Town Hall and the Marton Country Club. During this same period, McCoy in his role as local businessman and entrepreneur had opened several music clubs in Middlesbrough, one of which was to play a pivotal role in the ongoing development of the Road Runners in several was. Mr.McCoy's on Bottomley Street in Middlesbrough was a 200 capacity club with no alcohol license which hosted a string of shows by artistes that either already were, or were destined to become icons of the pop and rock music scene of the era. The Road Runners were accorded the privileges of free use of the place during mid-week closed nights as a rehearsal space. On weekends when the club was open, we were provided free entry to any show we cared to attend, and were often fortunate enough to be given what is termed these days as "all access", which is to say we met and were introduced to a whole cadre of performers who were either already famous or would become so. The Who, The Spencer Davis Group, "Little" Stevie Wonder, Zoot Money, Chris Farlowe & The Thunderbirds, Jimmy James and The Vagabonds, Geno Washington and the Ram Jam Band - the list was almost endless. McCoy also had an interest in the Kirklevington Country Club at the same time, and the Road Runners enjoyed similar privileges at that venue, where we were exposed first hand to Jimi Hendrix and Cream, Head Hands and Feet and many many others. What is the point of all of this one may ask? The point is that as young musicians, we had the benefit of a unique education in stagecraft and performance art at the feet of some great performers, which had an indelible effect on our appreciation of contemporary pop and rock music of the era, and hence enhanced our own performance skills. By 1966, John McCoy predicted that Paul Rodgers would go on to become one of rock's greatest voices, and he was of course correct. Paul, who had started out as the Road Runner's bass player doing some back-up vocals and the occasional lead vocal, inevitably developed into the consummate showman and killer singer by dint of his apprenticeship with the Road Runners. Clearly a voice to be reckoned with even at this young age, he stepped into the role of front man as Bruce Thomas was brought in to assume bass player duties.
By late 1966, all of the members of the Road Runners with the exception of Colin Bradley, had pretty much decided that their future lay in the music business as professionals. That meant moving to London. Colin was unwilling and psychologically unprepared to make the move, and so Moody, Rodgers, Usher and Thomas left Teesside in early 1967, changed their name to the Wild Flowers, signed on with the Cana Variety Agency end began the grind of working the London pub/club scene and touring wherever they were sent for very little money indeed. Eventually, it all came to a predictable end.
Usher returned home to Teesside to do nothing much musically for a while.
Moody also returned home to take up classical guitar tuition, but eventually found success working with John McCoy's Tramline, Juicy Lucy, a series of side-man gigs with people like Gene Pitney and others, and in later years was a founding member of the hugely successful White Snake along with another son of Teesside, David Coverdale. These days, Moody fronts his own band in Twickenham as well as working as a studio player and performing regularly across Europe.
Bruce Thomas ended up playing with the Sutherland Brothers & Quiver before beginning a long association with Elvis Costello and the Attractions. He is an inductee in the Rock and Roll Hall of Fame and a published author and expert on the career of martial arts icon Bruce Lee.
Paul Rodgers teamed up with Paul Kossoff, Andy Fraser and Simon Kirke to form seminal blues-rock band FREE, and has enjoyed a 40 year career culminating most recently with his fronting QUEEN. He is about to be invested with an honorary doctorate from the University of Teesside - not bad for a kid from Valley Road Middlesbrough, who used to live next door to Brian Clough.
When the Road Runners left Middlesbrough to try their luck in London, Colin Bradley continued as a semi-pro musician in a series of local Teesside based bands throughout the 70's and eventually emigrated to Canada in 1981. He still plays regularly as a side-man in and around Toronto and released a CD in 2003.
Few north-east groups attained the ultimate individual successes as did the members of the Road Runners.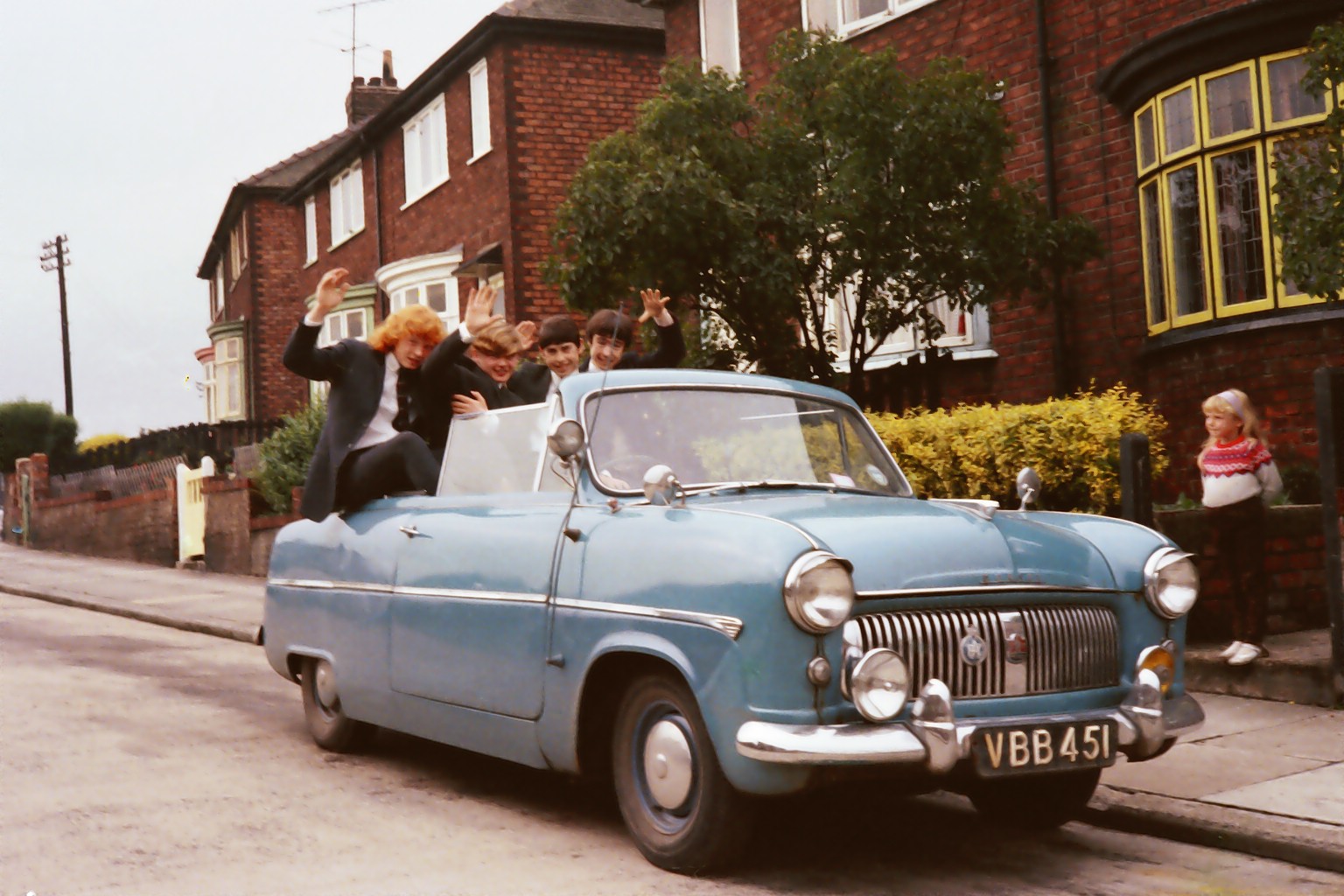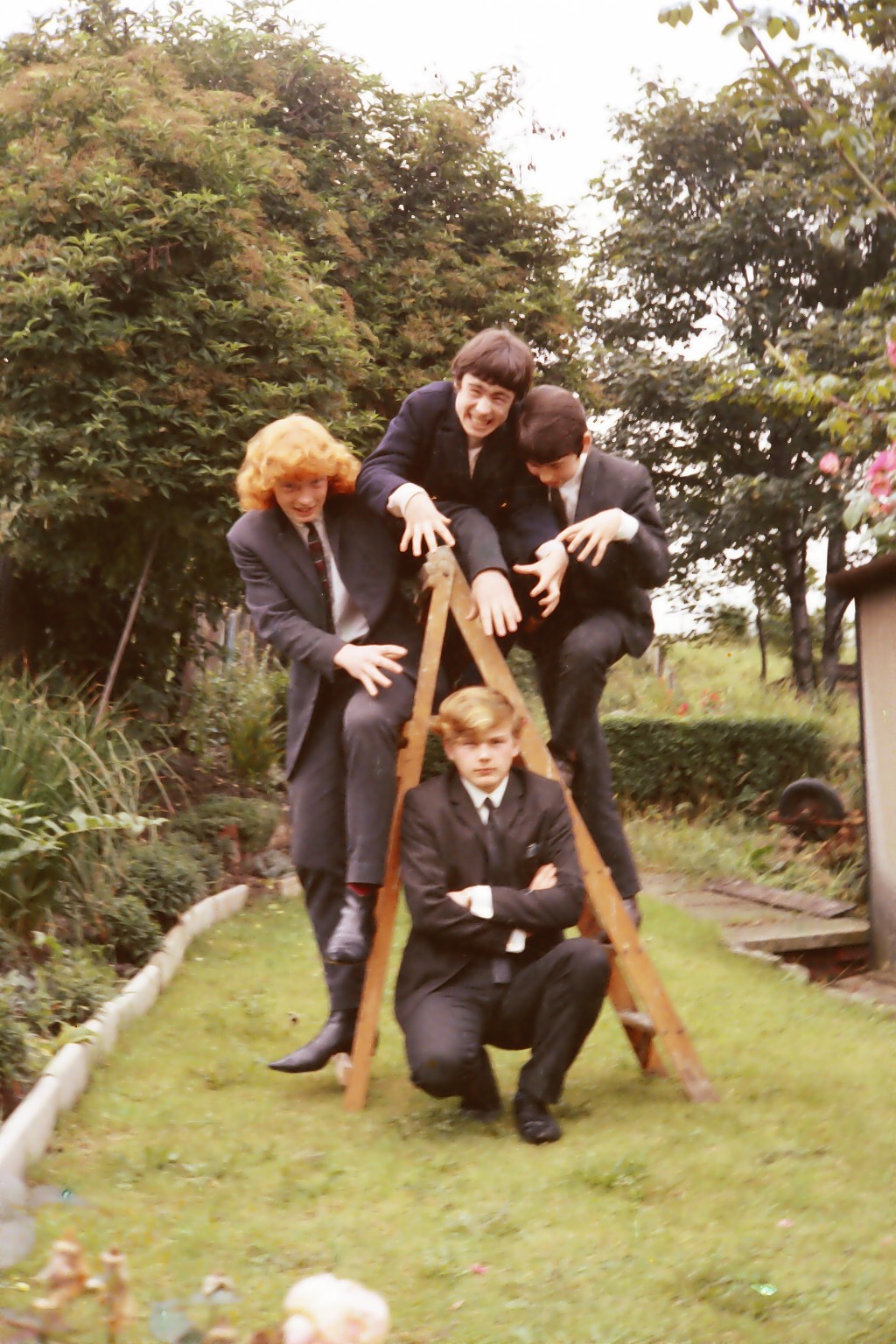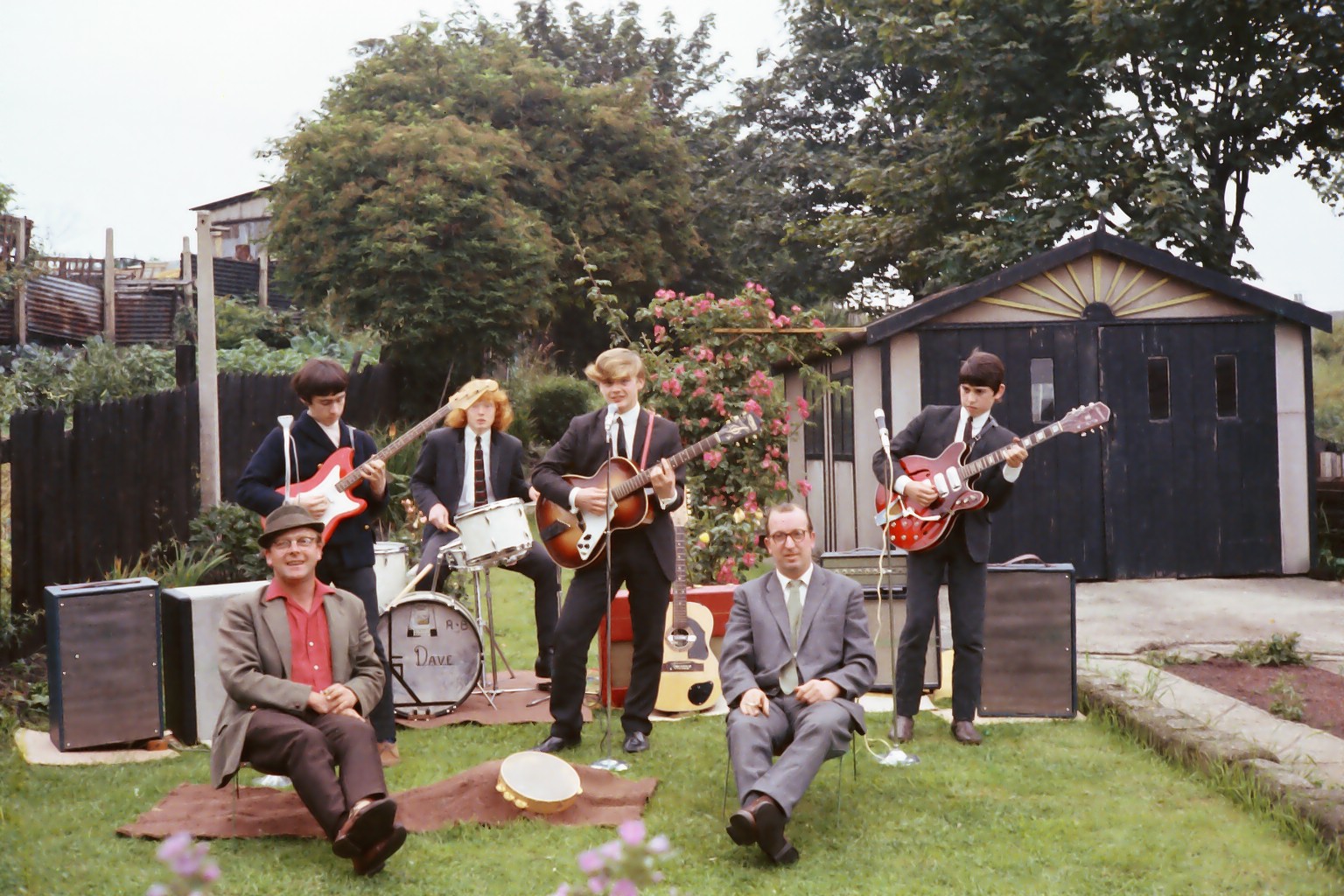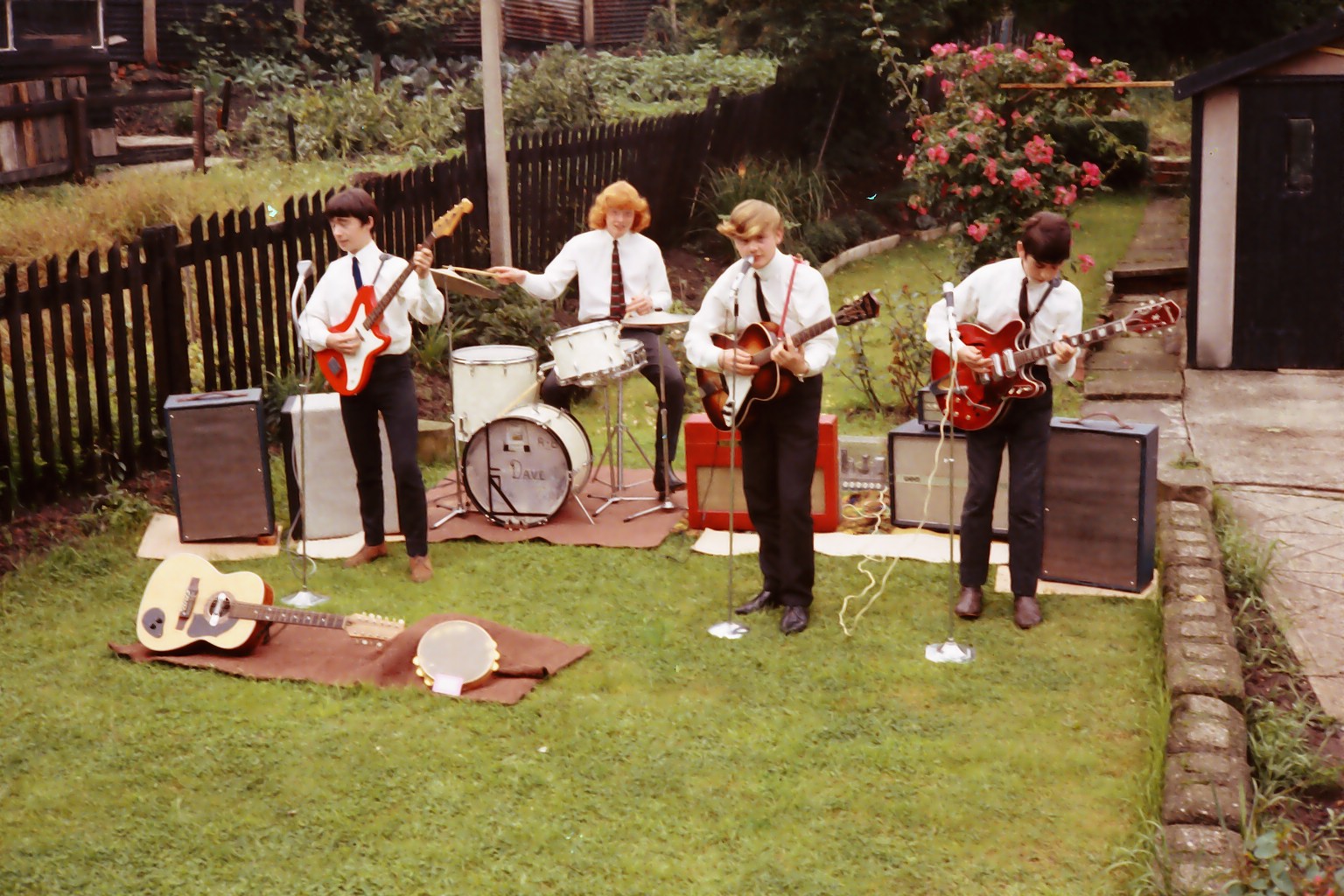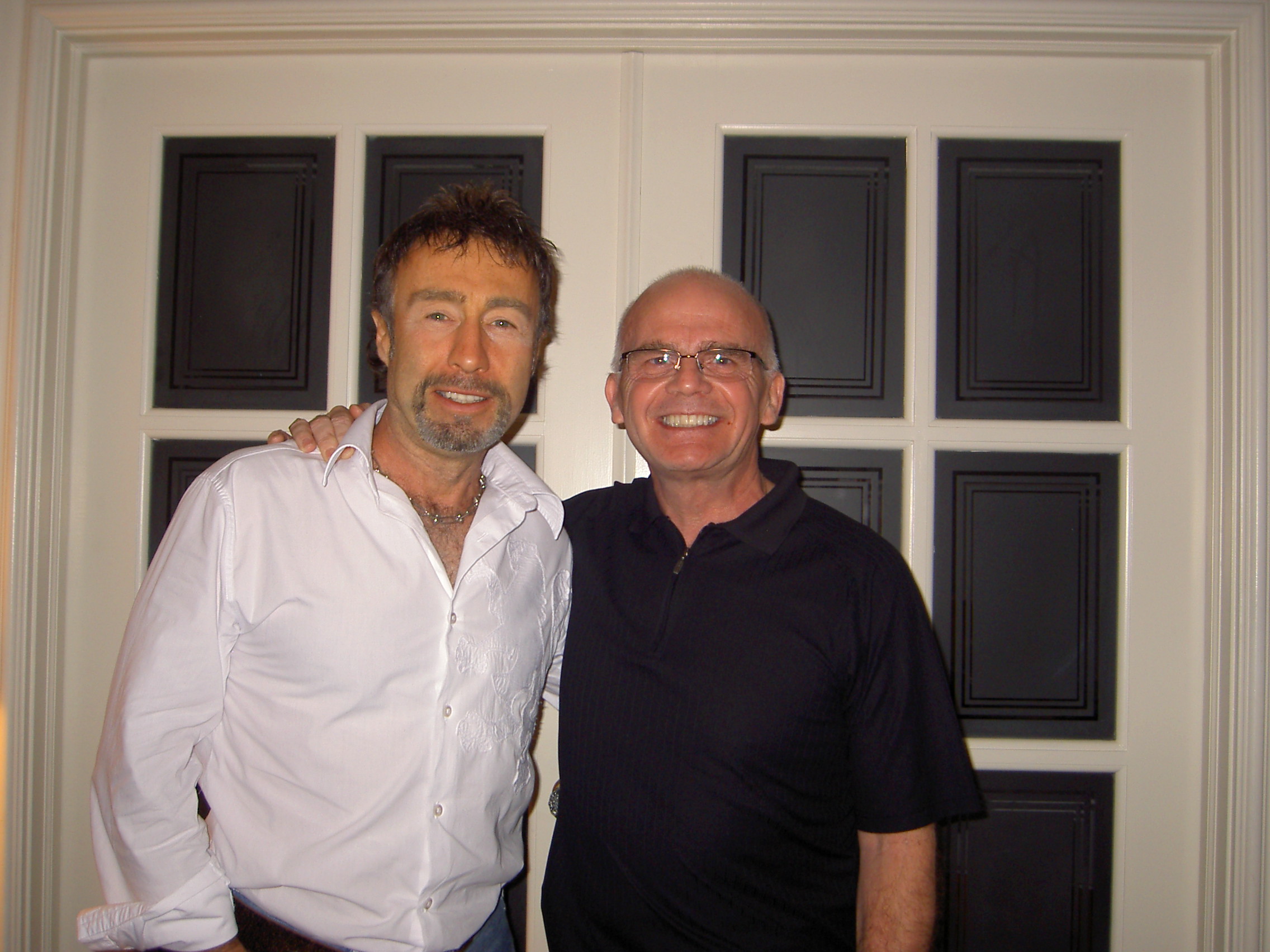 Above: Paul Rodgers and Colin Bradley at the four Seasons Hotel, Toronto, September 2007
Micky Moody, Colin Bradley and Dave Usher at Joe Bradley's funeral, Oct 27th 2006