from Sunderland from approx 1962 to 1967.
Info and pics kindly supplied by Ruth Bond - who was married to the group leader Kevin until his sudden death in Aug 08.
Kevin was still a great lover of Fender Strats and built them with parts from Fender. His son Darren has inherited his father's passion and now has a huge collection of Fenders (but don't tell his missus :>))
They had a huge following in Sunderland and played the Seaburn Hall, Bowling Alley, Blue Note, Club 11 Villers St , the Rink For the annual Pyrdes Gold Medal Bread Staff do at the Rink plus all the WMC's. They all played Fender Strats which were all purchased around 62 from Jeavons in Percy St Newcastle.
Kev's mother was also their Manager - A woman not to crossed!!
The Line up was Kevin Bond Lead guitar and singer, Dougie Johnson , Duncan Ledger, Dave Lowe The Drummer, who was in black & white pictures he replaced the original drummer.
The practiced in the back shop of Kev's mothers Post Office in Gerrard Rd Grindon.
Dave Lowe had a big wholesale Fruit & Veg Biz in Sunderland.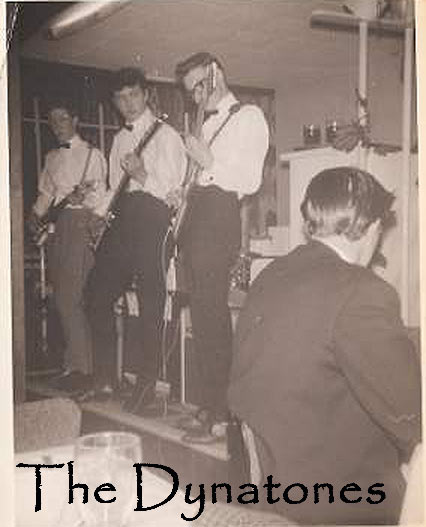 This one certainly looks like the stage of Seaburn Hall